Bowman has Cup ban reduced on appeal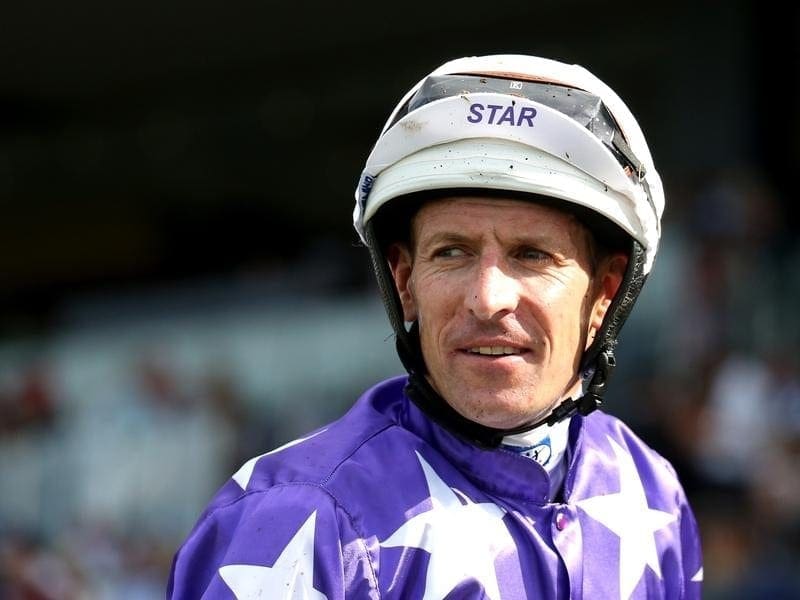 Jockey Hugh Bowman will miss the chance of repeat victories in the Japan Cup despite having a one-month suspension stemming from the Melbourne Cup varied on appeal to the Racing Appeals and Disciplinary Board.
Bowman was hoping to get the penalties on a careless riding charge, a whip rule breach and returning overweight in the Melbourne Cup reduced so as to ride Cheval Grand in the Japan Cup on November 25.
Racing Victoria stewards suspended Bowman for one-month after his ride on runner-up Marmelo in last week's Melbourne Cup.
Bowman had a 21 meeting ban reduced to 13 for returning in excess of half-a-kilogram overweight on Marmelo and a 12-meeting suspension cut to 10 for careless riding near the 500m mark.
His whip penalty of an eight-meeting suspension was altered to a $10,000 fine.
The RAD Board ruled the two suspensions be served cumulatively meaning his 23-meeting ban will finish at midnight on November 27.
"I think it's a lot fairer than what I was given on the day," Bowman said.
"Obviously, I'm going to miss the Japan Cup, which I'm disappointed about, but that said the findings were fair and adequate.
"I would have preferred to not go through this process but my feelings on the findings handed out on the day is that they were in excess of what they should have been."
The RAD Board heard Bowman had taken a sip of water and half a cup of tea in the 70 minutes between the running of race six on last Tuesday's program and the Melbourne Cup.
Bowman said the tea "would not be a drink I would normally have if riding in a normal 40 minute gap" but said he felt light-headed after jockeys had been introduced to the crowd before the Cup.
The Board was told Bowman had weighed out without his racing silks, which he estimates weigh between 200 and 300 grams while trainer Hughie Morrison had changed the girth on Marmelo's saddle without his knowledge.
The jockey weighed out 400 grams above Marmelo's handicap of 55kg and weighed in an additional 600 grams heavier post-race.
The reduction in suspension means Bowman can accept an invitation to ride at the Hong Kong International Jockeys Challenge on December 5 before riding at the International meeting at Sha Tin on December 9.
Bowman was intending to ride Cheval Grand in the Japan Cup and stay through to ride in Japan the following weekend.
He plans to ride Cheval Grand in the Arima Kinen on December 23.