Bishara hoping to extend Flash run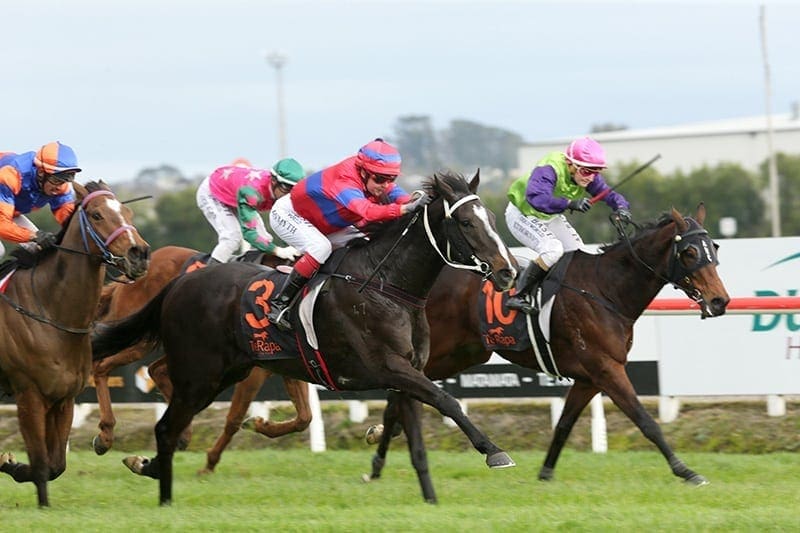 Nick Bishara had his highs and lows with the racemare Opulence, but now he is forever grateful to the daughter of Danroad.
The Ardmore Lodge trainer can thank Opulence for the fine run of form he has been experiencing, one that he hopes can continue this weekend and lead to black-type missions.
Bishara has nine horses in work and has won four races within the last three weeks, along with a handful of placings. At the heart of all those wins has been Opulence, the dam of his winners Black Lace (by Towkay) and Verry Flash (by Zed).
Bishara bought Opulence, a descendant of Eight Carat, for $5000 as a yearling from a mixed sale at Karaka in 2007 and prepared her to win twice from 15 starts.
"She showed ability, but one day she reared over backwards and landed on the crown of her head," Bishara said.
"She damaged the nerve that went from the ear down her wither to the dock of her tail, so her racing days were over."
Opulence was sold at Karaka in 2011 in foal to Towkay for $14,000 to Don Goodwin, but that wasn't the end of Opulence in Bishara's life.
The resultant Towkay foal was sold a year later as a weanling at Karaka and bought by Bishara's friend Matt Duffie for $2000. She is Black Lace, who has overcome a series of injuries to win three races in the ownership of Duffie and Bishara.
The Goodwin – Bishara connection has continued through the pair racing Verry Flash and being partners in the syndicate which races Verry Elleegant, Opulence's third foal.
"Don is 80 and loves his horses," Bishara said. "Verry Flash has given him a big thrill."
Bishara is keen to boost Opulence's profile and believes he can do it with Verry Flash and Verry Elleegant in black-type races.
Verry Flash's winning streak began at Avondale on May 23 and he recorded the latest of his three wins at Te Rapa on July 21, a fortnight before Black Lace recaptured top form on the same course last weekend.
Between times Verry Elleegant showed she, too, had inherited the family talent when finishing a very unlucky second to Cyber Attack on debut at Te Rapa on July 7.
Bishara will be starting both Verry Flash and Verry Elleegant this weekend and is confident the siblings will be hard to beat in their assignments. Verry Flash will contest the Haunui 1600 at Pukekohe on Saturday, while Verry Elleegant will run a day later at Ruakaka in the NZB Insurance Pearl Series 1400.
"They're both top chances," he said.
"Verry Flash worked on Saturday morning with Mighty Me, who is a good trackworker. They ran 1000m in 61 seconds and the final 600 in 35.55. He wouldn't have blown a match out.
"He's pegged as a one-dimension mud-tracker, but he's more than that. Once he gets to 2000m he'll cop it with just the cut out of the ground."
Bishara has pencilled-in the Listed Jakkalberry Classic (1950m) at Rotorua on October 20 as a long-range mission for Verry Flash, while another option is the Listed Haunui Farm Karaka Classic (1600m) at Pukekohe on September 23.
Verry Elleegant will be on trial for the Listed H S Dyke Wanganui Guineas (1340m) on September 8 when she competes at Ruakaka on Sunday.
"She has so much raw talent," Bishara said.
"She knows nothing but works enormous. She's a big-striding filly with stayer written all over her."
Sharing in Bishara's successful run is jockey Rowena Smyth, who has won 11 races for the stable and will be aboard each of the stable's four starters this weekend, including another stakes race hopeful Nulli Secundus.
Nulli Secundus has been fourth in the last three of her five starts and if she can win this weekend she will also head to Wanganui on September 8, for the Listed O'Learys Fillies Stakes (1200m).