BetEasy's Daily Promotion: 3+ leg multi bonus bet special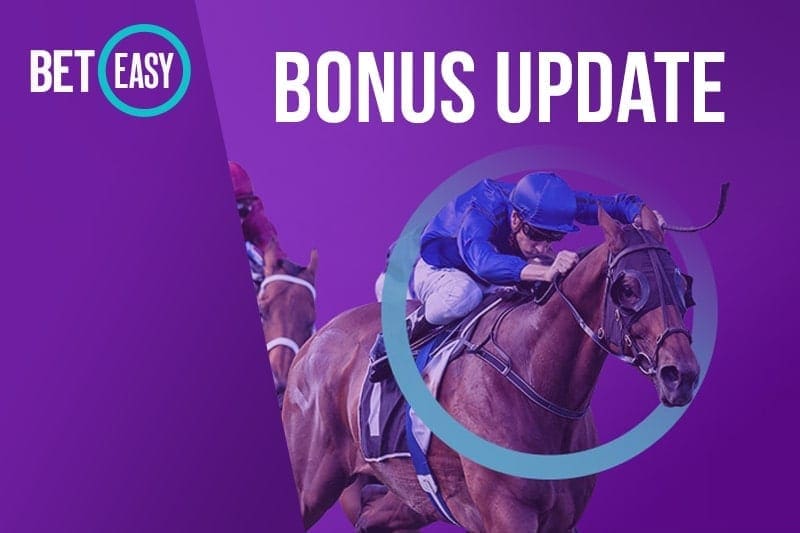 ONLINE bookmaker BetEasy continues its daily racing special this Monday across three venues.
Place a three or more legged multi at Wagga, Seymour or Ballina today and if your investment goes down by a solitary leg you will get your cash back in the form of a bonus bet up to the value of $45.
This betting promotion applies to all eight races today at Seymour as well as the seven race cards at both Ballina and Wagga. Multis can be placed across all three venues and has no limit to the amount of legs that can be placed.
What is it important to remember is that only three or more legged multis count with this promotion. If you bet placed with BetEasy has one or more legs that are scratched, resulting in the multi being less than three legs, the special will not apply to your investment.
Click on the drop box below to read the remainder of BetEasy's Terms and Conditions
Latest BetEasy betting promotions and news