Best exotic bets for the 2017 Melbourne Cup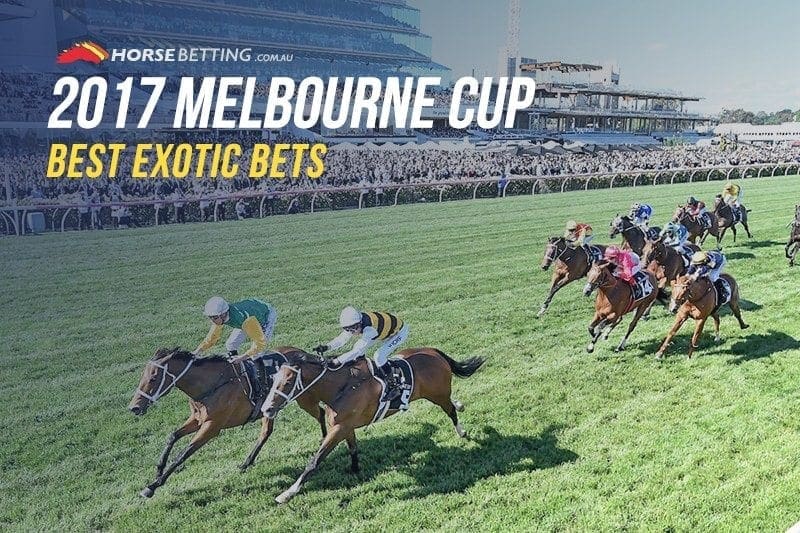 THE Melbourne Cup is the ultimate betting event for first-time punters, and any bookmaker worth their salt offers a multitude of markets outside the regular options for the race that stops a nation.
Bookmakers like Sportsbet and William Hill know the importance of going the extra mile for the big races, which is why the Horse Betting team was not surprised to see the pair turn to the punters to set their own markets on the Melbourne Cup.
Whether its number combinations, the age of the jockey or the weight the winning horse carries into the Melbourne Cup, the bookmakers have let the punter's imaginations run wild.
We have taken a look through both bookmakers and selected our favourite bets going into Tuesday's big one.
Sportsbet's BYO Cup
There are plenty of markets around that seem plausible for the Melbourne Cup this year, while others border on the highly unlikely.
One of the safest bets of the Cup is for any horse that takes blue silks into the race (1,2,5,6,7,8,10,13,1 4,16,17,19,20,22,23) to take out the Melbourne Cup at odds of $1.35.
Another of the more likely scenarios is for any horse that has two words in its name to take out the race. 11 runners, including $10 key elect Johannes Vermeer line up in this year's Cup with two words in its title, so that is another market worth looking at.
If you are looking for a very specific finish in the big one, you can get $12 for Almandin to beat Humidor, Wall of Fire to beat Marmelo and Wicklow Brave to beat Max Dynamite. It doesn't matter if neither of those three elects win, it is just about finishing ahead of the opponents.
A life-changing dividend more your speed? One punter dared to predict the placings in order, alongside the margin of victory. You can get a $2001 return on your investment if Single Gaze wins by at least one length ahead of Wall of Fire and Humidor.
If you are an enterprising punter that is attending in person you can make a bit of cash if you're willing to strip for the cause. Sportsbet is offering $51 for there to be a streaker during the running of the Melbourne Cup. Not sure that's an advisable move given the fines on offer, but we're not putting it past a potentially rowdy Flemington crowd.
Any of these markets tickle your fancy? Click on the banner below to sign up at Sportsbet to get some bonus funds and get the ball rolling.
William Hill's Build A Bet
William Hill's betting options seem a little bit more reasonable then streakers, but there are some highly unlikely bets that raised our eyebrows.
On the more serious side of punting, the sum of quinella Numbers being over 17.5 looks a great option at the $1.85 quote. All it would take is one key elects in the race of Wall Of Fire (20), Thomas Hobson (21) or Amelie's Star (23) to take out the race, or run into second for you to get a win here.
William Hill ramped things up a bit by offering $4 for any horse without an 'a' in its name to win the Cup. As it currently stands just four runners will line up in the Melbourne Cup without the first letter of the alphabet in its name, so we advise against taking this option.

Looking for a runner to just finish outside the placings? If the gallant Single Gaze Finishes Exactly fourth in the race that stops a nation William Hill will give you a $21 return on your investment. In two of the horse's last three races it has rounded out the first four, so this isn't the worst investment you could make.
By contrast, if any jockey decides that doing a dab on TV within ten minutes of the race concluding WH will deliver $21 to customers. In this day and age you never know, but we certainly hope that doesn't happen.
If you are looking at placing a bet on the final two runners to make it home, Big Duke and Nakeeta being the last two elects home will generate a $126 return.
Looking to invest in any of these markets? Visit William Hill today to sign up and take advantage of its up to $502 sign up bonus.