Ballistic Boy primed for Gold Coast task, despite late scratching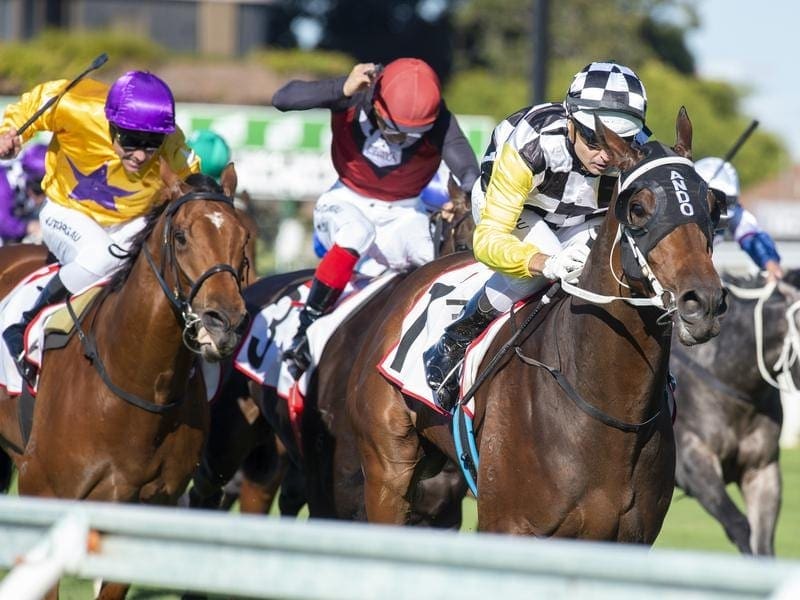 Being scratched at the gates last weekend was a "blessing in disguise" according to Ballistic Boy's jockey, Matthew McGillivray.
The Chris Anderson-trained Ballistic Boy was a late scratching at Eagles Farm just seven days ago, when he was a drifting favourite.
"He lives up to his name, Ballistic, he's just so ballistic sometimes," McGillivray said.
"Unfortunately when he was in the gates – he was sweating up a little bit on the way there."
More: Gold Coast tips and best bets for January 9
The four-year-old gelding will race in The TAB Wave (1800m) at the Gold Coast, where he is around the $4 favourite with Australia bookmakers on Saturday.
The son of Smart Missile has won six from 18, including the Group 3 Rough Habit Plate in June. This campaign, he has won back-to-back races and is now shooting for a hattrick of wins. It will be a month between runs, but that is no cause for concern for McGillivray.
"Ideally the run over the 2000m would have been ideal to set up for the grand final, which is on Magic Millions Day over 2400m, but to be honest, I think it's half a blessing in disguise," he said.
"He does have a lot of ability, hopefully he'll be hard to beat this weekend."
Ballistic Boy had a jump out during the week where he surprised McGillivray at how well he worked, saying the gelding showed a lot of dash during the quiet gallop.
From barrier 5, Ballistic Boy is likely to settle in the third or fourth pair, which should set it up ideally for him.
"I think, if he can get the softest run possible, which I think Frosty Rocks will roll along a little bit which will be ideal, we can settle midfield on the back of Paradee who is the main danger," McGillivray said.
"If we get a nice track into the race, I am very confident he's got a very good sprint, especially being four weeks between runs.
"If he can get that good run in transit, I'm pretty sure he'll be very strong in the finish."
Barring any mishaps, Ballistic Boy will back-up next Saturday in the 2400m $1,000,000 Frizelle Sunshine Magic Millions Subzero.
More horse racing news