Australia's worst racing rorts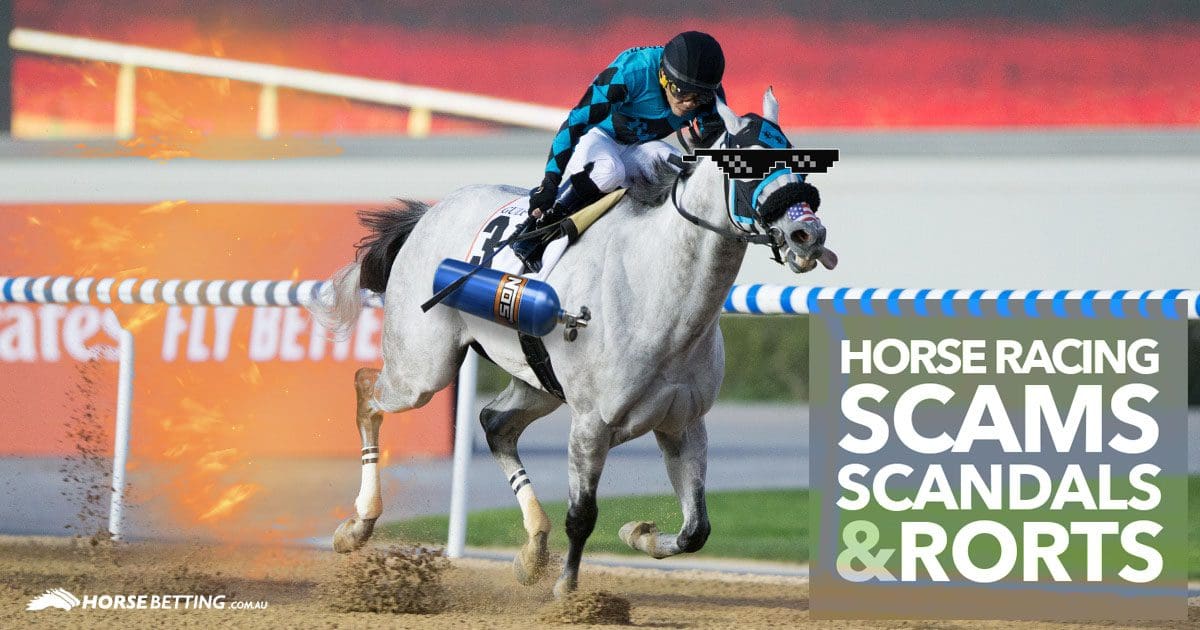 FOR as long as racing has existed, the punters has tried to figure out a way to beat the bookies.
Whether it's through studying the form, listening to the inside word or just getting lucky, we've all heard a story from a friend of a friend who has cleaned up on the ponies.
What about the guys that took it too far?
HorseBetting took a look at some of racing's biggest scandals. Some of these will make you shake your head in disbelief and wonder how the people involved could have actually believed they had the smarts to pull these off.
Strap in, you're in for a treat.

Featured casinos
Darren Weir's shocking stable raids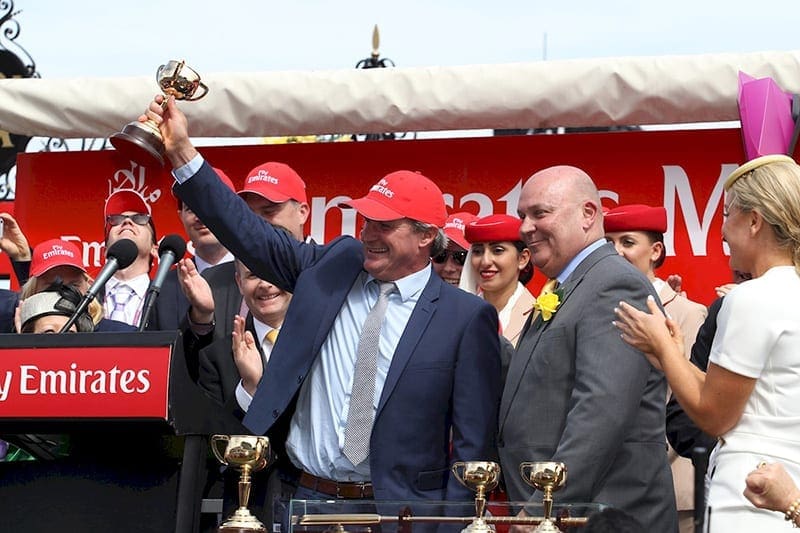 Champion Victorian trainer Darren Weir has taken all before him in the state, winning Group 1 races galore not just in his home state but Australia wide.
With 600 horses in work what could go wrong? Well, as it turns out, a hell of a lot.
After a police investigation, Weir's stable was raided where they found electronic devices known as 'jiggers' along with a firearm and an unspecified amount of cocaine.
The Racing Victoria Stewards pounced quickly on Weir, stripping him of his licence and suspending him from any type of training for four years.
And that doesn't take into account the potential police charges coming Weir's way. We suspect a lot of stables did extensive checks and balanced based solely on the Weir news breaking.
Fine Cotton replaced by imposter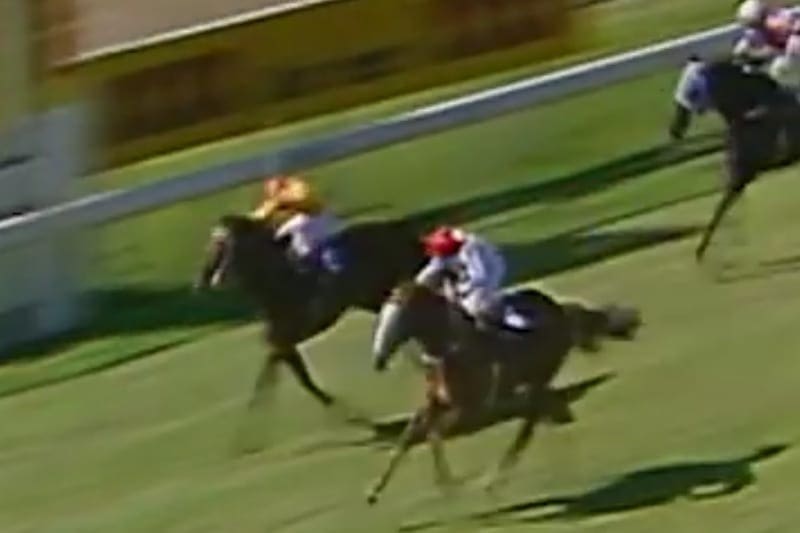 There have been numerous scams in Australian racing, but there have been few more salacious scandals in thoroughbred history than the Fine Cotton saga.
Fine Cotton was a horse that had limited ability, making the gelding eligible for lower level events in Queensland. In fact, the horse only managed a 10th placed finish in a field of 12 at Intermediate Handicap at a midweek meet, carrying just 53kg.
The syndicate, supposedly headed by bloodstock agent John Gillespsie, had a plan to race imposter Dashing Solitaire – who looked almost identical to Fine Cotton – in place of the $33 outsider.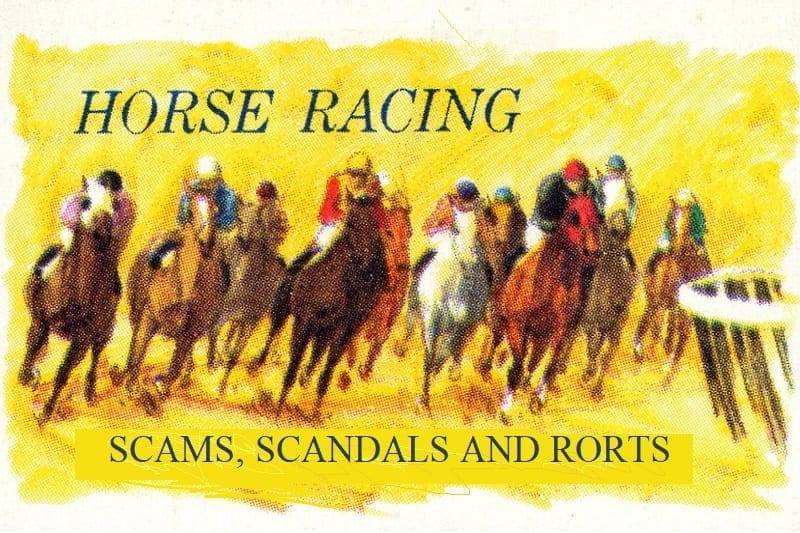 With the scheme already in motion, they purchased a horse called Bold Personality, an open-class horse several grades above Fine Cotton, but unfortunately the horse didn't have any colours resembling Fine Cotton. A crude paint job later and the horse was ready to race.
The horse duly saluted after bring crunched into the $4.50, but after firming so heavily, the stewards investigated, and it didn't take long to figure out the fix was in.
The organiser John Gillespie, horse trainer Hayden Haitana, businessman Robert North, electrical technician Tommaso Di Luzio, and salesman John Dixon were all banned from racing for six years.
Gillespie and Haitana also served jail terms.
Next time, we suggest using better paint.
WATCH BELOW: What happened in the Fine Cotton saga?
The Aquanita eight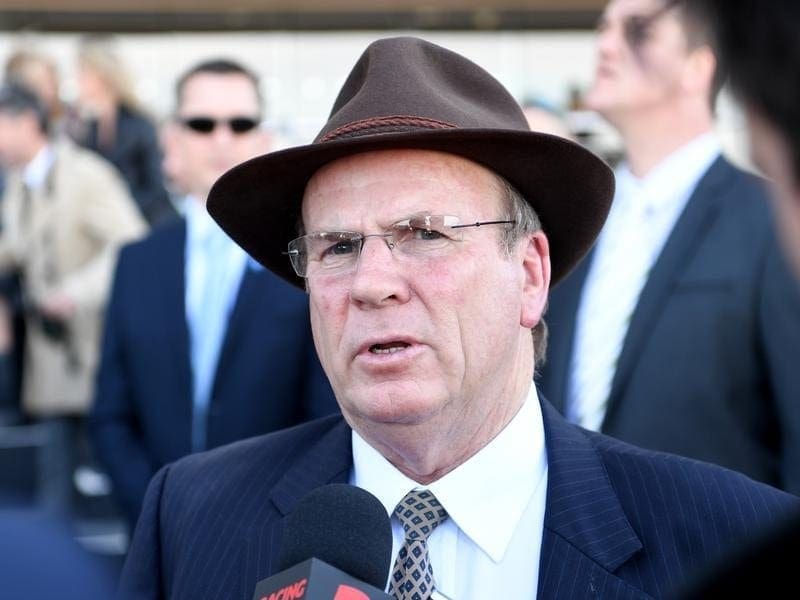 It's a snappy name but there's nothing exciting about what happened to Aquanita Racing.
Trainer Robert Smerdon, Stuart Webb, Tony Vasil and Liam Birchley along with four other staff members were charged with doping horses in a systematic fashion. In what was described as "probably the biggest scandal and the most widespread investigation in the history of Australian racing" by the RAD Board, horses were given race day top-ups of sodium bicarbonate which slows the build-up of lactic acid, so horses can run longer without tiring.
There were also bets placed with the knowledge of this information, making the situation even more sordid.
All men invovled were found guilty and given varying suspensions. The harshest was handed down to Smerdon, who was disqualified for life and fined $90,000.
All men involved are exploring their appeal options the Victorian Civil and Administrative Tribunal.
Perfect con almost pulled off with Regal Vista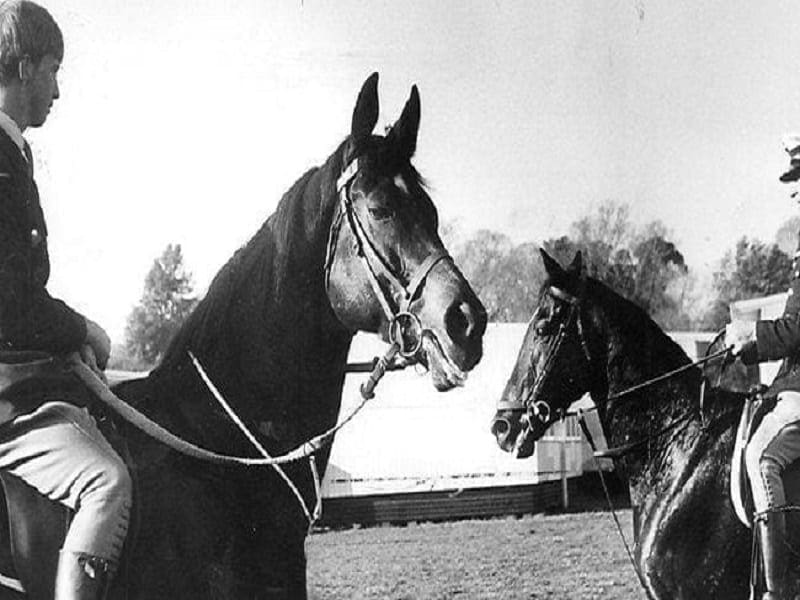 If the Fine Cotton con sounds like something out of a Guy Ritchie movie, consider the Regal Vista/Royal School job a Martin Scorsese classic.
Royal School was a poor-performing galloper that had failed to escape the bottom three placings in its last four runs. So when the horse romped home Muntham Handicap at Casterton on May 12, 1972 at odds of $50 many punters were left scratching there heads as to if this was the same horse.
Turns out it wasn't.
When the horse's owner, car salesman Rick Renzella lined his pockets with $33,000 in winnings, many smelt a rat, including trainer Jim Cerchi who declared the horse "a ring-in". After checking the documents later, authorities determined that Royal School's brand as stated on the Casterton papers was revealed as a fake.
Racing authorities banned everyone involved, and Renzella, trainer Ross William Afflick, jockey Stephen Wood and two others were prosecuted for fraud.
Damien Oliver's secret wager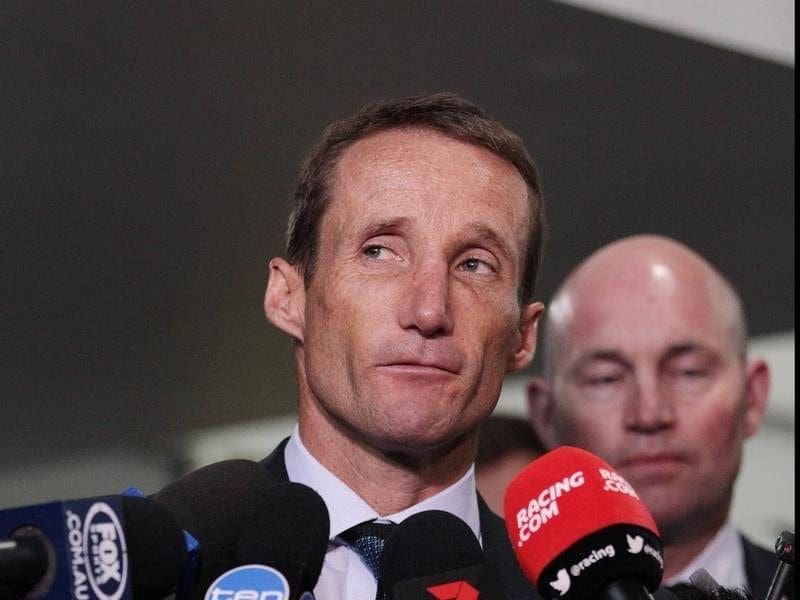 This case might be looked back on as paradigm shifting.
Multiple Melbourne Cup-winning jockey, Damien Oliver, was banned from racing for 10 months for placing a $10,000 bet on a race he was involved in back in 2012.
Oliver, who admitted to the charge, placed the bet through a third party on favourite Miss Octopussy, which won the race. Olly's runner finished second after being taken to the back of the field early in the piece.
Sighting alcohol, legal and family issues, Oliver admitted to the charge and was given what we now look back on as a laughably lenient charge.
Fair to say a jockey found making a similar transgression in this day and age would be looking at a life ban from the sport.
WATCH BELOW: Damien Oliver speaks to the media following his 10 month suspension
Three trainers banned following cobalt investigation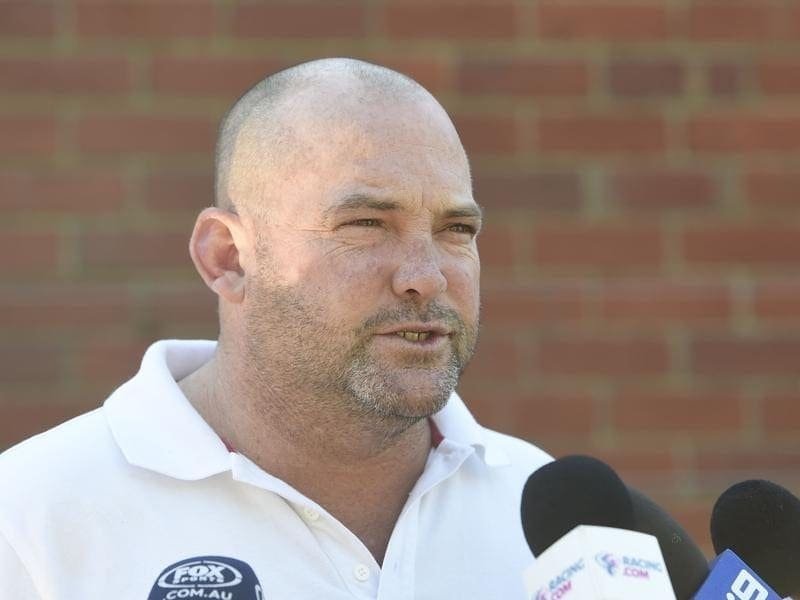 Cobalt is a dirty word these days in more ways than one after Racing Victoria's bungled investigation into Danny O'Brien, Mark Kavanagh and Peter Moody.
All three trainers had instances of elevated levels of the performance-enhancing substance and faced three-year suspensions because of it. They were issued show cause notices and hauled in front of RV headquarters in a move O'Brien would go on to say was 'incredibly unethical'.
The trainers were stood down, but eventually appealed.
In 2017 O'Brien and Kavanagh had their prospective bans wiped, leaving Racing Victoria with a hefty legal bill and no scalps.
Unfortunately Peter Moody decided to retire as the saga unfolded, robing the state of one of its most affable and prolific trainers.
McDonald cops an 18 month suspension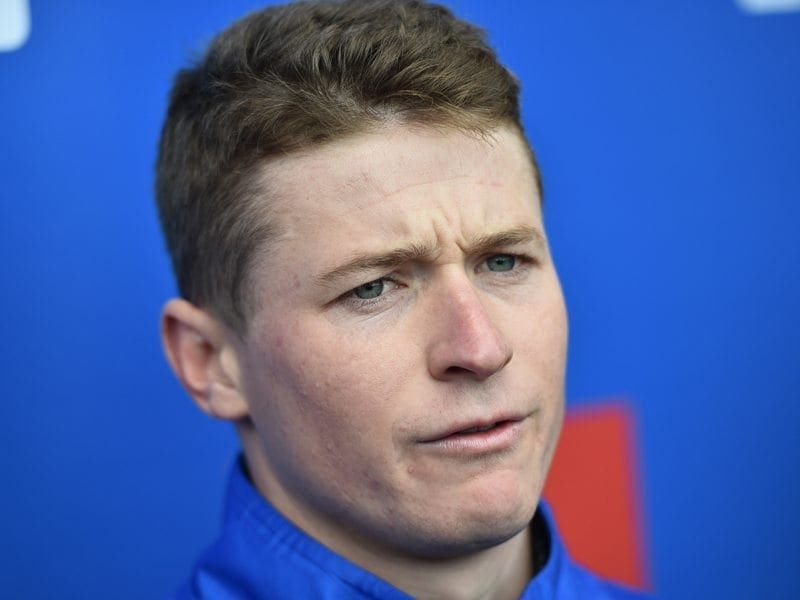 Back in 2016 James McDonald lit the racing world ablaze after he was banned for 18 months for placing a bet on a race he was involved in.
This time however, the amount was significantly smaller and the wager was on himself. McDonald placed a $1000 bet on the debuting Astern, who delivered a powerful performance to win at Randwick on December 5, 2015.
McDonald pocketed $4000 for the win, but lost 18 months of his career and arguably the world's most coveted position as Godolphin's go-to jockey.
Racing authorities knew they probably dropped the ball with Ollie, and McDonald was next in line.
It seems crazy to think a guy betting on himself for a tenth of the money of a bloke who essentially lost on purpose, but that's what happened.
WATCH BELOW: James McDonald rides Hartnell into second in the 2016 Cox Plate