Always Dreaming handles conditions in Preakness Stakes hit out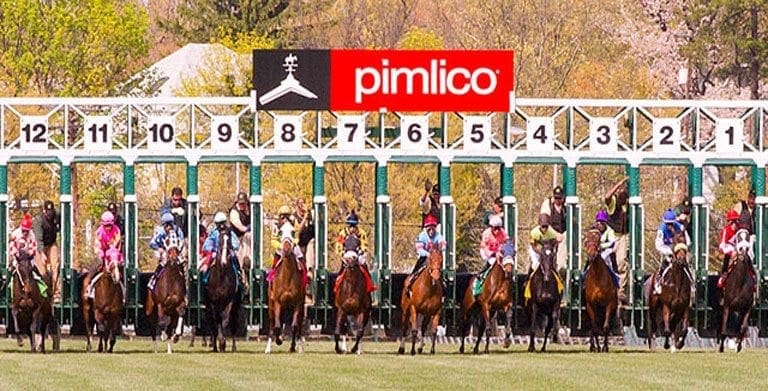 2017 Kentucky Derby winner Always Dreaming has handled the sloppy Pimlico conditions in a hit out on Sunday morning, just seven days before running in the Preakness Stakes.
The Todd Pletcher-trained colt looked at ease on the rain-affected track and punters taking the $2 at Bet365.com would be happy with the morning hit out.
"Always Dreaming I thought actually went really well," Pletcher said. "He took a nice grip but was settled, relaxed, got over the ground really well.
"I thought that in spite of the rain overnight that the track was actually smoother this morning than it was yesterday morning. It had a nice seal to it and was pretty consistent all the way across the track.
"I was really, really pleased with the way he went this morning."
Pletcher was surprised at how well the surface held up despite a deluge of rain in the Baltimore area.

"Yeah, I was concerned because I had looked at the radar overnight," Pletcher said. "I couldn't tell exactly when it started raining, but it looked like it rained most of the night and it was raining when we got here this morning.
"I was pleasantly surprised how good the surface was this morning when I walked out on it at 5:30."
We stated earlier this week that Pletcher would continue to use draw reins with Always Dreaming, as he did in the lead up to the Kentucky Derby, and it has seemingly worked its magic again in track work.
"It seemed like he was really just perfect this morning," Pletcher said. "He was enthusiastic enough, but he didn't overdo it.
"I think there was one horse on the track while he was out there and I don't think he ever saw that horse. It was kind of that quiet environment that we were hoping for.
"I was concerned because anytime that you train on a sloppy surface they can get a little more excited with all the noise that comes along with that, but he was really good. Especially after having a jog day, I thought he was even more settled than I expected him to be."
Race rival Royal Mo only jogged around the Pimlico track on Sunday morning with trainer John Shirreffs trying to avoid running in the wet.
"I'm hoping. We're not going to get a lot more rain, and they'll be working the track all day, so I think it looks good," Shirreffs said.
Classic Empire also jogged a lap around Pimlico on Sunday morning and after a tough Kentucky Derby run and Norman Casse, who was overseeing operations for his father Mark, was encouraged by its performance.
"He was real aggressive, he was on the bridle," Casse said. "Showing really encouraging signs that he's happy and healthy right now."