$50k finals attached to APTS as HRV, APG partner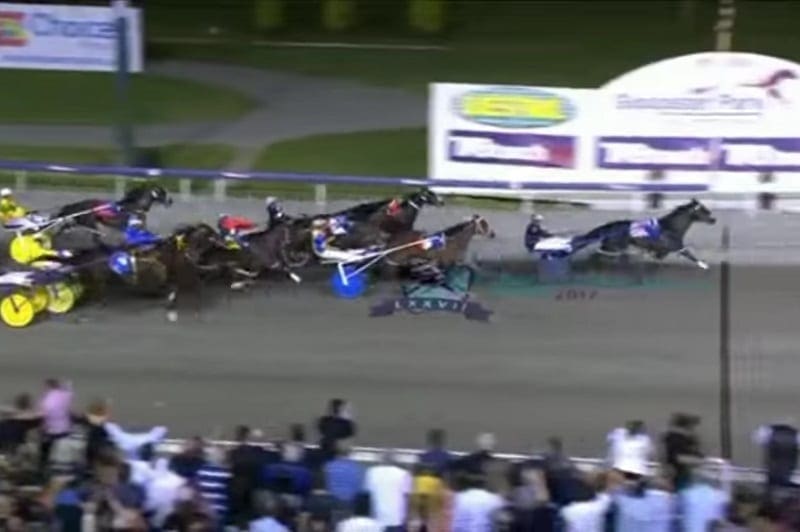 Harness Racing Victoria (HRV) has partnered with Australian Pacing Gold (APG) to run the
Australasian Premier Trotting Sale (APTS) at Inglis, Oaklands Junction, on Sunday March 10 next year.
HRV and APG will conduct the sale for the next three years, and a new race series will be attached
to the APTS from next year, consisting of $50,000 finals for both three-year-old trotting colts and geldings and three-year-old trotting fillies.
"This year's APTS broke all records with the sale's average up 41.6 per cent on the year prior and
with eight more yearlings through the ring. Over $1million in total sales was recorded, an increase of more than $400,000 on 2017," HRV GM Racing Stephen Bell said.
"HRV is pleased by these trends and remains committed to the ongoing growth of the trotting gait
in Victoria. Trotting equated for 25 per cent of all stakemoney paid out in Victoria in the
last financial year. Ten years ago, trotters raced for 16 per cent of overall stakemoney in Victoria.
"The quality of our trotters has also improved markedly in recent years and, in addition to the rich
prizemoney already on offer for trotters, we've nowgot the race series connected to the APTS for sale graduates, so opportunity abounds."
Previous APTS graduates include Cruisin Around ($207,542 in prizemoney to date), Endsino
($185,203) and Aldebaran Eve ($158,508).
HRV has taken over 100 nominations for APTS 2019 since August and there is still an opportunity for
vendors to enter horses before the catalogue is finalised.